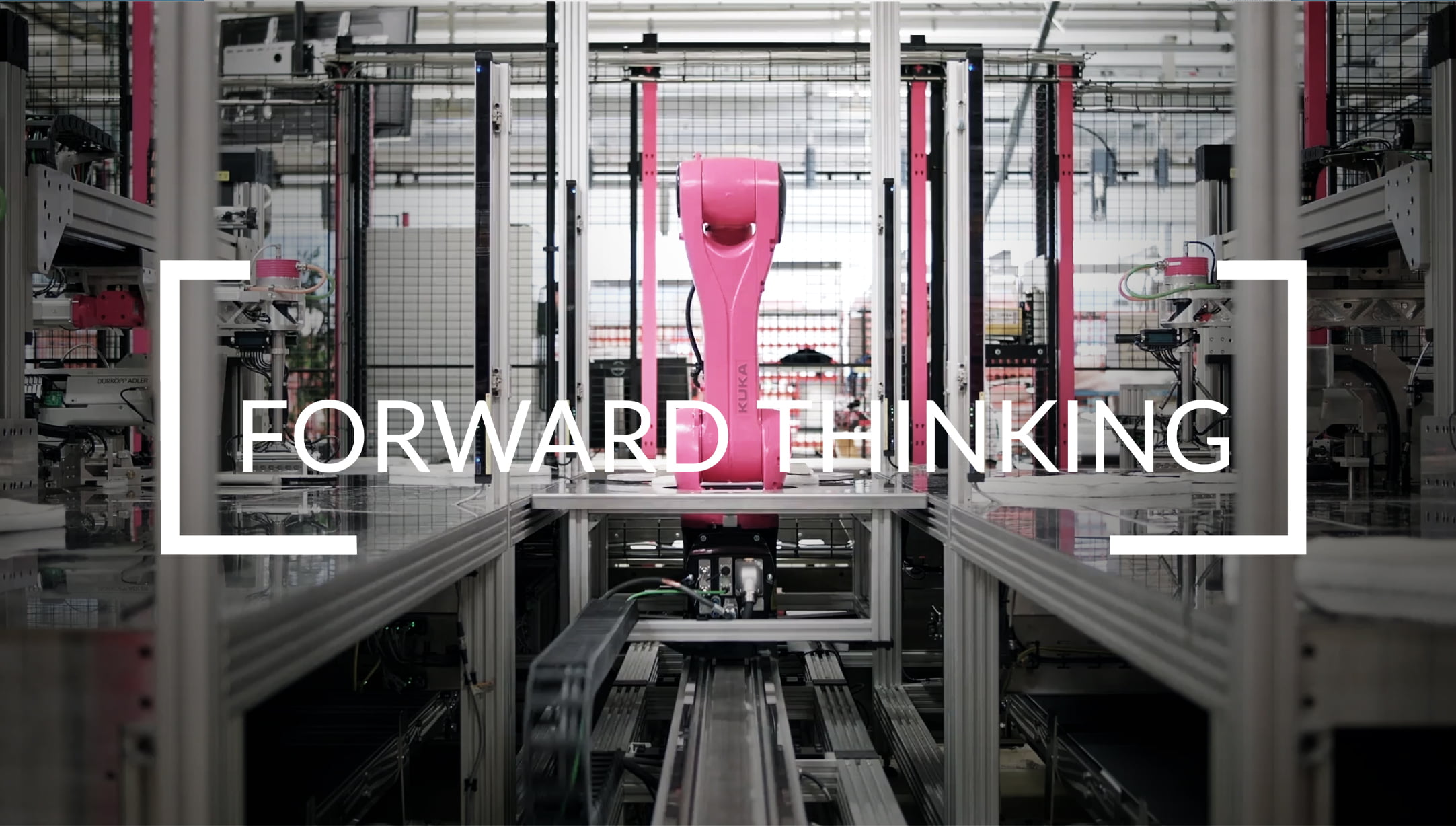 Robot-human cooperation creates sustainable furniture
Espen Kvam, Director of ICT Operations, Service & Security at Ekornes:
They are precise, tireless and indispensable. But without their human companions, robots can't perform at peak level.
The furniture manufacturer Ekornes, famous for the Stressless® brand, are among the true pioneers in industrial automation in Norway. According to the last count, there are 197 robots at work in the factory in the small community of Sykkylven, and this number keeps increasing. The robots are hard at work cutting, bending, welding, grinding and sanding. They are equally adept handling wood, steel, leather and fabric.
But just like a company needs good IT staff to keep the computer systems running, efficient robots depend on human counterparts to really perform. The term for automation systems and their human helpers is OT – Operational Technology. A great number of machine operators and automation technicians are always at hand to facilitate the robot's work and perform quality control.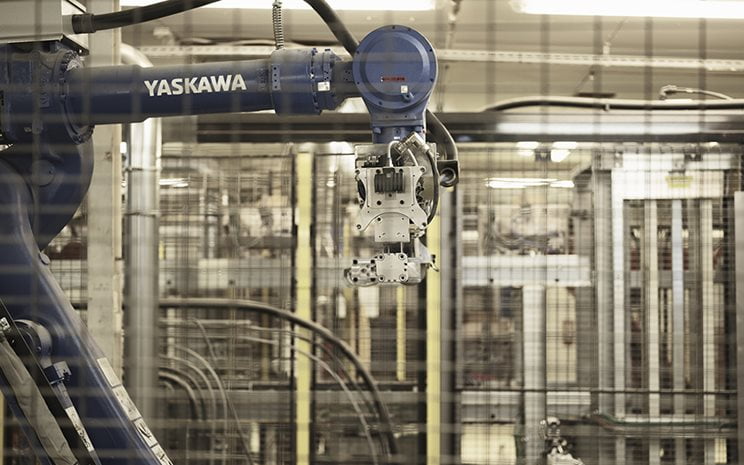 Need for special expertise
In order to operate at our level of automation, we need a great degree of specialization in our staff. Simply put, we need people who can tweak robots to perform exactly the tasks we want them to. In addition, we need staff who can perform thorough quality control as an extra failsafe – even though a robot in theory performs the same operation over and over, says Espen Kvam, Director of ICT Operations, Service & Security at Ekornes.
Educating new automation technicians
The installation and tuning of new and existing robots has become such a comprehensive task at Ekornes, it takes around 50 automation technicians to perform this job. At the same time, the company helps educate young people in the craft. The local high school, Sykkylven VGS, offers vocational studies in automation. The students need two years of work experience to get a certificate of apprenticeship. Many of them get this opportunity at Ekornes. The company has also donated robots to the school in order to give students a unique insight in modern robot technology. Quite a few apprentices stay on at Ekornes, while others use their new knowledge in other companies.
Both the students and Ekornes benefit from this arrangement, which is a quite unique example of cooperation between private businesses and public education.
This way, robots actually generate jobs in the small local community of Sykkylven. Their unparalleled efficiency is also one of the main reasons why it is still profitable to keep a factory of Ekornes' size on Norwegian soil, where running costs are relatively high. Around 1400 people work here today.
Environmental benefits
Close to 10 per cent of all industrial robots in Norway reside in Sykkylven. Among the tasks they perform, are quite a few repetitive and heavy operations that used to put a strain on human workers. That way, the work environment also benefits from these new "colleagues".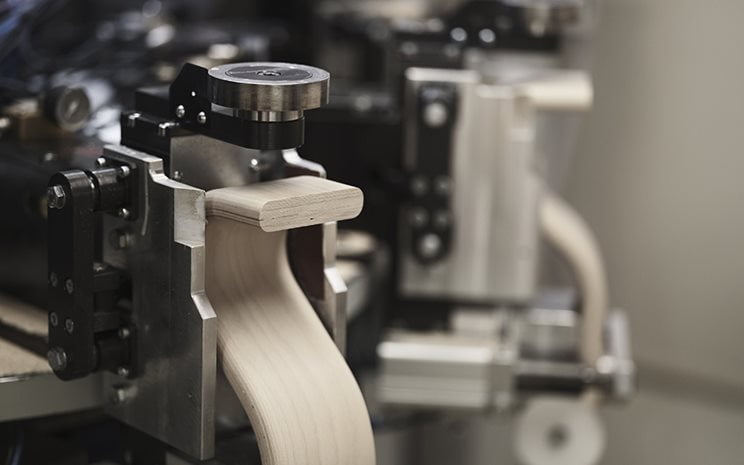 Robot technology not only provides increased precision, efficiency and quality. It also has benefits for the environment.
Automated production
We have automated the entire production of the leather pieces that will later be sewn together to form the upholstery of the seat and backrest. But leather is a natural material, so there will always be small variations. The operator and the robot need to interact to make precise cuts, and to minimize waste. It's a win-win situation. Compared to a manual process, the burden on the environment is also significantly smaller, says Kvam.
Furniture for generations
On top of this, the robots' precise operations help to create furniture of very high quality, which thus lasts for generations. This reduces the carbon footprint, simply because it takes longer between each time the chair needs to be replaced, says Kvam.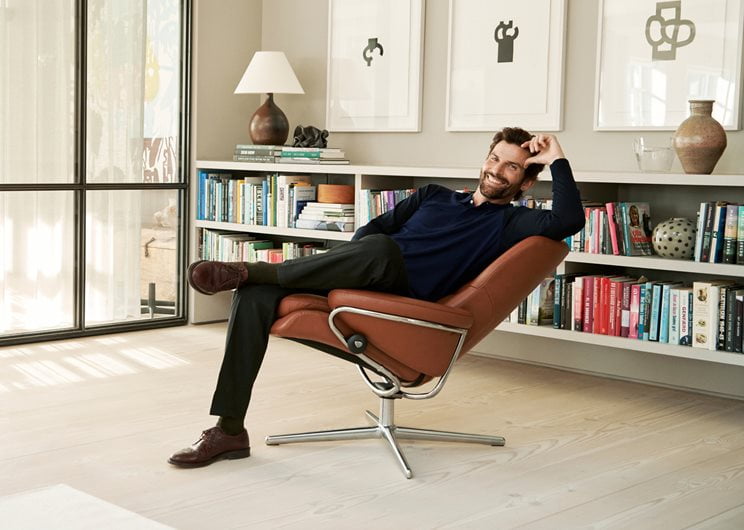 Robots are helping to create new jobs in Sykkylven.