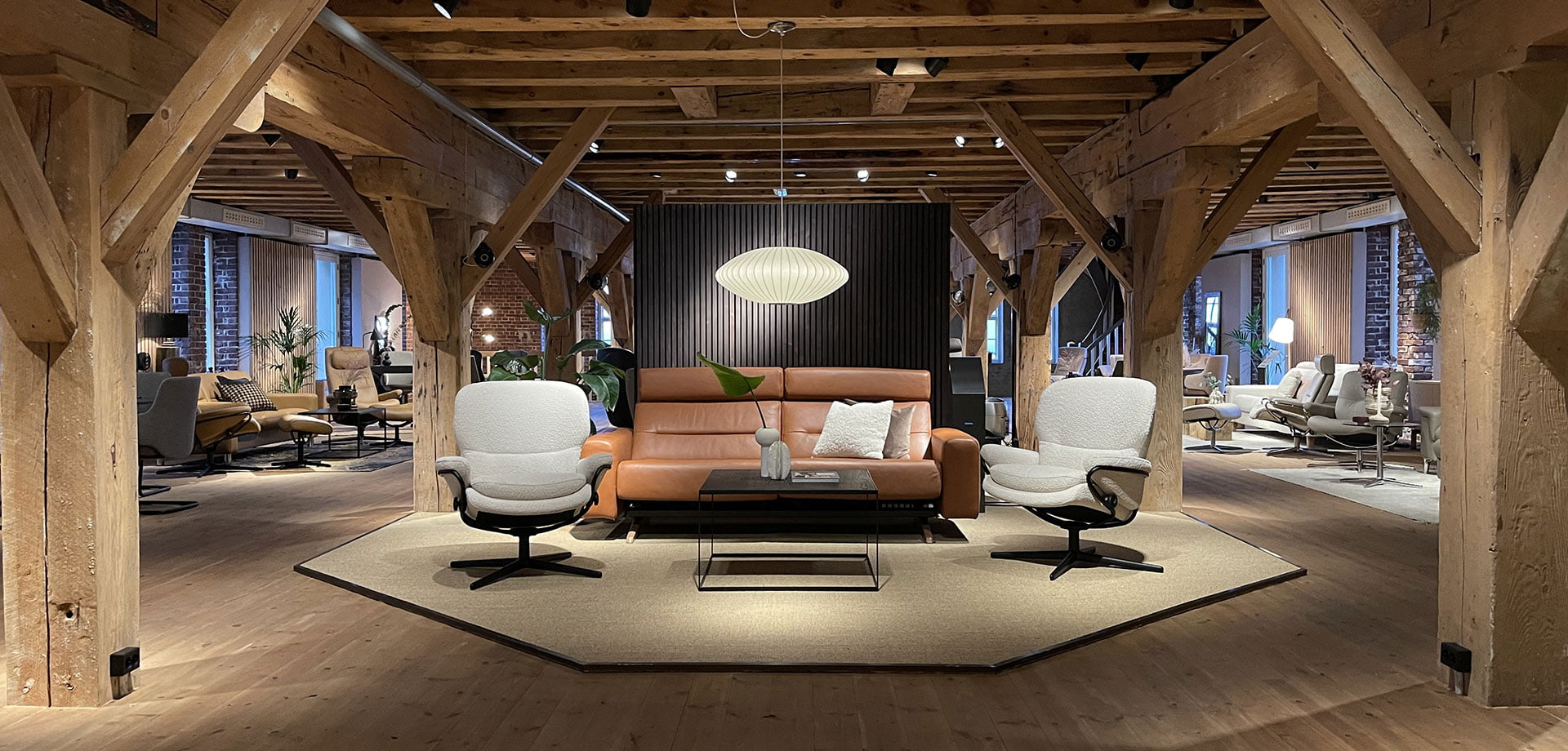 Ekornes Bua
Eidsvikbua - from fish to Stressless
Most of Aalesund can in one way or another be linked to fish. It has its all-natural explanation. The city's fortunes and trading traditions were built on the production and export of fish.
When the oldest part of Eidsvikbua was built in 1911/12, it was to house a fish reception and production. The location was favorable for the boats coming in from the sea. It was then sea on both sides. The boats docked at the house wall, and the fish were hoisted right into the floors.
That the cabin was built of brick also has its explanation. The great fire that destroyed the city in 1904, resulted in a ban on building wooden houses.
Eidsvikbua?
"Eidsvik" comes from the company name Peter Eidsvik, who took over the building after his colleague JMJ Haugland, who had it built, and "bu" comes from fish hut. Most of the buildings by Brosundet had similar names. Stafsethbua, Bersetbua etc. The products were the typical exports: Rogn , frozen herring, salted herring in barrels and clipfish.The business provided employment and income for most people, and created prosperity for the city and the country.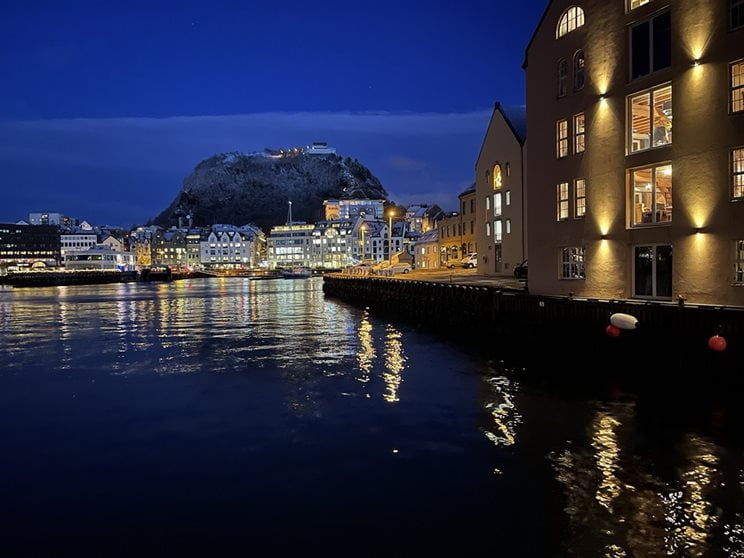 Superstructure
In 1953, Eidsvikbua was added to and adapted to the modern requirements for production. Now the clipfish was dried on the 4th floor. Then it was put in cold storage on the 2nd and 3rd floor in anticipation of the clipfish boats, which would bring the fish as far as Brazil.
Skip trade
The Eidsvik family also traded ships. It got stock on the 1st floor. In the old part, Knut Ulla moved in with an oil business. It went in bunker oil and water to the boats that passed through the city. The need was great. Old photos show that the boats were so close that you could walk barefoot across the strait. This applied to both the cod season and the herring season.
Banana ripening, fruit storage, electronics and car tires
Over time, fish production and exports were organized into fewer and larger companies, and Eidsvikbua was used for other purposes. There has been banana ripening and storage for fruit and vegetables, sales and service on ship electronics have been conducted here and there has been import storage for car tires from Austria.
From Eidsvikbua to Ekornes Bua
When Ekornes from 2001 took the house into use as an exhibition center and meeting place for people from all over the world, we feel in a way that the ring has ended:
Eidsvikbua once again houses first-class products for long-distance travel. Each floor has about 575 m2 of exhibition space. Ekornes has an exhibition on 4 floors, a dining room on the 5th floor, a photo studio and a meeting room.