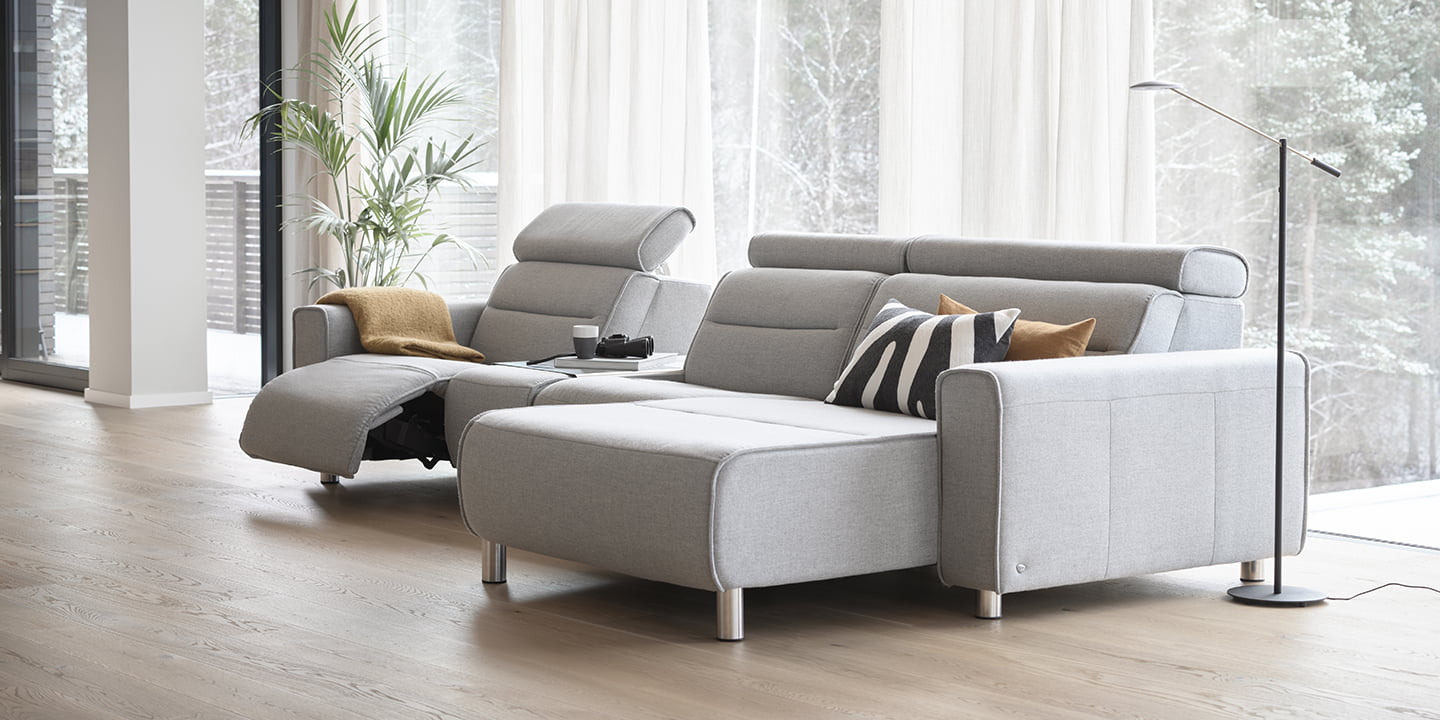 Products for life
Our vision "Ekornes for Life" means that our goal is to create furniture that is loved, used and reused for generations and crafted from sustainable and renewable materials. Our ambitions going forward is to design good quality furniture, ready for generations, for a circular future.
For Ekornes, a sustainable piece of furniture is one that is robust and does not need to be replaced often. A high-quality piece of furniture will also have a high second-hand value.
Environmental practice is a part of the Ekornes culture and encourages "More with less" through the whole value chain. Based on life-cycle considerations, Ekornes acknowledges that the extraction, refining and transportation of raw materials for production of components going into our products represent the largest impact on the environment. Since Ekornes only has indirect influence on these processes, we take responsibility by continuously improving the efficiency of in-house processes, through maximizing the utilization of raw materials and other resources.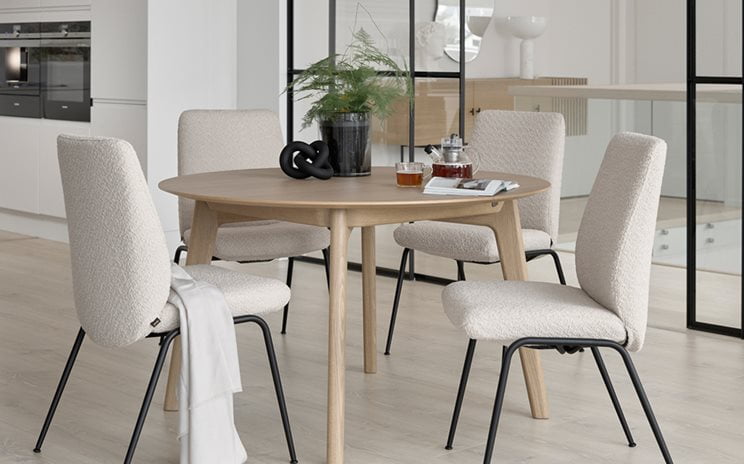 Sirkulært perspektiv
Designing products that will last for generations means designing for the future. Ekornes are working on constructing products that will meet the future demands for separability of components when the products meet the end-of-life phase. A product that can be more easily recycled or reused promotes the circular economy and reduces waste.
Ekornes has a focus to utilize byproducts from the furniture production. Utilizing byproducts from the production is conducted to reduce the waste generated and focusing on a lifecycle perspective. One of the resources that are recycled on site, directly into the production cycle, are offcuts of foamed plastic or fiber. The offcuts are collected, shredded and remolded. In addition to reusing some by-products from production at Ekornes's own factories, other by-products can represent valuable raw materials for other enterprises. Leather hides are a valuable raw material, which Ekornes is continuously seeking to make maximum use of. Investments in modern technology have helped to reduce the volume of offcuts. Remaining leather offcuts are collected and sold to producers of small articles.
Ekornes has now succeed in producing the Stressless® Dining chairs completely separable. Plastic construction, foam, steel and textiles can all be separated at the end of life of the product. A separable product improves the possibility to repair specific parts if needed. During 2021, Ekornes launched Stressless Dining with removable covers. These washable covers can also be changed with a new design which suits the customers' lifestyle.
Ekornes aims to make more circular products for the future. This is embedded into the product development focusing on every step of the product lifespan. Environment Product Declarations (EPD) has become an important tool for Ekornes to evaluate the total environmental impact through the product lifespan. Ekornes aims to obtain EPD for all products. There is still a way to go to make our products completely separable and Ekornes will continue its effort to make products that will fit for future generations.
Kvalitetsprodukt
Ekornes has always focused on producing high quality products, with long lasting comfort and a good secondhand value. To determine the quality of our furniture, Ekornes follows the requirements for strength, stability and security set by the Norwegian "Møbelfakta". This is a Norwegian industry initiative to promote high furniture standards. Membership in Møbelfakta requires ISO 14001 certification of the organization. Through its membership, Ekornes commits to environmental and quality certified production and certification of the products according to current requirements and criteria.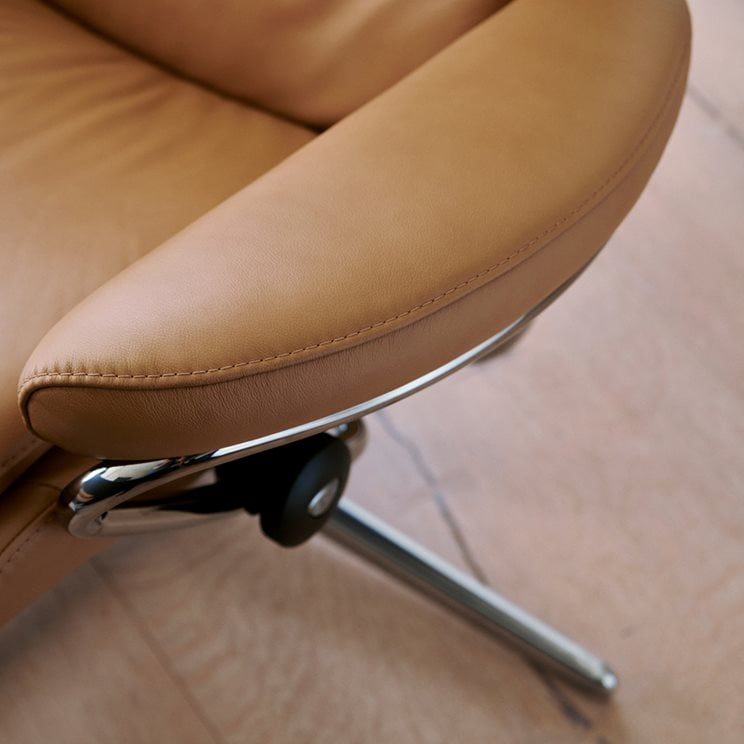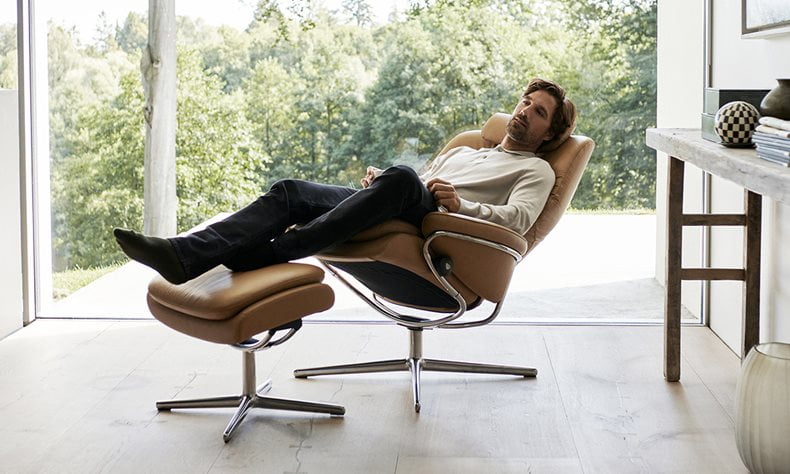 Quality Certification of furniture requires extensive quality testing by an accredited furniture testing laboratory according to current specifications in accordance with international standards (EN standards).
The furniture is tested by the following criteria:
Strength and durability, function

Stability and security, risk

Material quality (wood, textiles, leather)

Surface treatment

Fire resistance
These standards meet European requirements. Furthermore, Ekornes test towards international requirements to ensure that our products are compliant in the markets where we operate. All new products are tested at accredited laboratories, but Ekornes also performs internal testing prior to official testing. Quality requirements in the various commodity and component categories is a work done in interdisciplinary collaboration with manufacturing and purchasing.
Ekornes will further seek to enhance the customer experience through a lifecycle perspective. The future should involve products developed with the same high quality and comfort with more circular product solutions.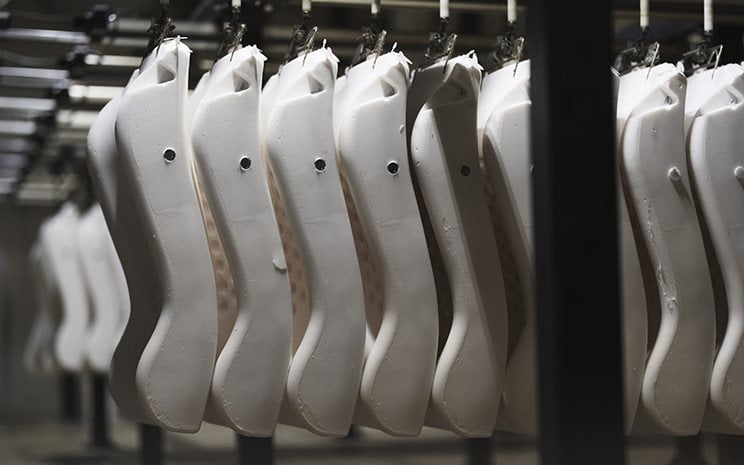 Materialer
Our production complies with the comprehensive European chemical legislations REACH. As a global company, the Ekornes Group also comply with other important governmental regulations in the markets where we operate. Chemical usage is monitored, evaluated and controlled by an internal resource group. In 2021, Ekornes decided to use only materials certified by the Forest Stewardship Council (FSC) in our products to ensure that our products only come from sustainable sources. Ekornes has started the process of obtaining FSC Chain of Custody Certification to verify that FSC materials have been used in the entire supply chain, from forest to finished product.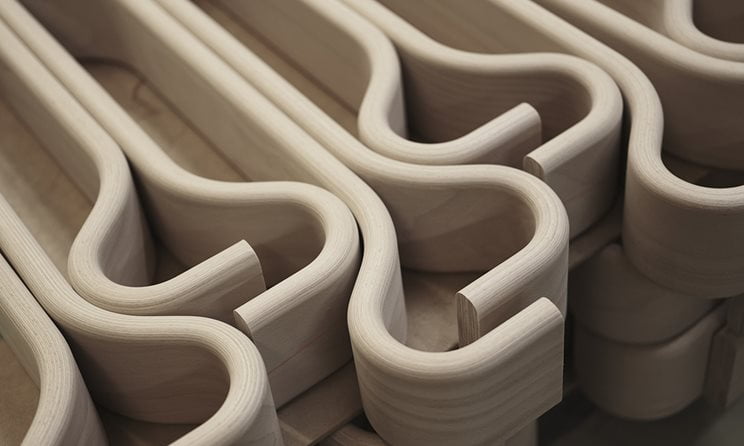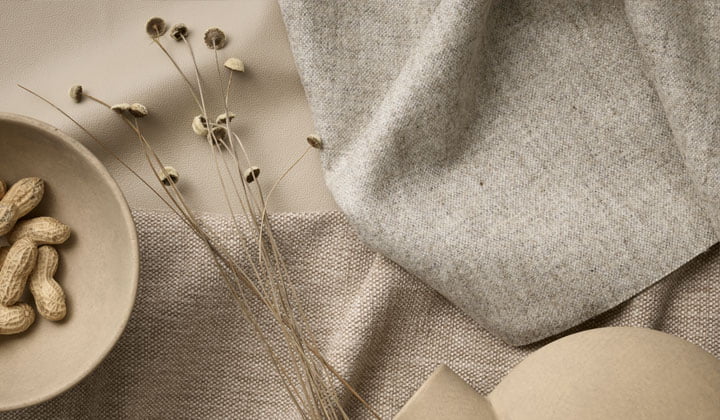 Resirkulerte tekstiler
Her må teksten omskrives... Daisy er et eksepsjonelt mykt og komfortabelt tekstil. De silkemyke fibrene er laget av resirkulerte flasker. Den harmoniske fargeskalaen har fin glans, og den lette vevingen skaper spennende nyanser og strukturer i den myke overflaten. Daisy er et godt valg for deg som er på utkikk etter et bærekraftig og sterkt tekstil med myk komfort og enkelt vedlikehold.
Resirkulert emballasje
Fra Ekornes i Sykkylven sendes det ut over 1300 sitteplasser hver eneste dag. Noen av disse møblene har behov for ekstra beskyttelse under transport. Denne emballasjen blir formstøpt hos Vartdal Plast AS i Ørsta, som ligger i nabofjorden til Sykkylven. Den spesialdesignede emballasjen minimerer mengdebehovet, samtidig som det sikrer at hvert enkelt møbel er best mulig beskyttet. Nå er den altså i tillegg mer miljøvennlig. Tidligere ble mye EPS fremstilt ved hjelp av fossile råstoffer. Vartdal Plast har nå begynt å fremstille EPS av kjemisk resirkulert plast. Det betyr at plast som leveres inn til gjenvinning fra vanlige forbrukere blir bearbeidet og kommer ut igjen på markedet som emballasje. Råvaren leveres av BASF og heter Styropor® Ccycled™, og det ferdige produktet produseres og markedsføres av Vartdal Plast under navnet Vartdal Loop.
I 2021, lanserte Ekornes sin resirkulerte styropor emballasje - Styropor® Ccycled™ - som den første møbelprodusenten i Europe.